30mm thickness scaffold protecive EPE foam tube with 60mm diameter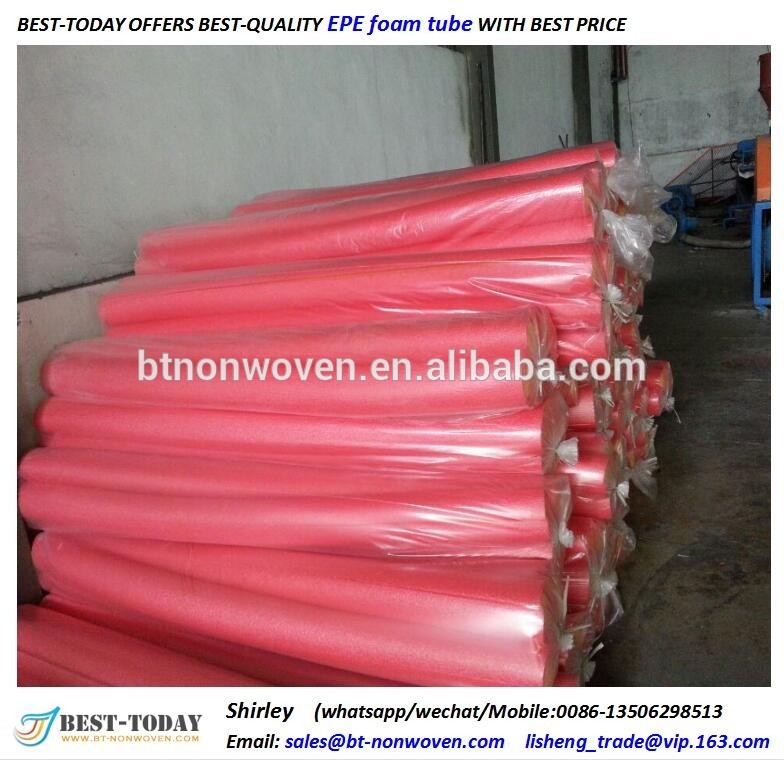 EPE foam tube is Ideal for protecting sensitive wall panelling or painted finishes.
Description

Door Jamb Protector EPE FOAM protection materials

Density

23 kg/ m³

Dimensions

Per the requirement

Composition

Expanded Polypropylene Foam

Color Availability

White / Red / Black (different colors are available)

Technics

Light and strong.

Good flexible and cushioning capabilities.

Stable after continuous impact.

Low heat conductivity rate and good heat insulation.

Single foamy material, non-water-absorbing.

Foamy and waterproof-strong buoyancy.

Excellent seasonal durability.

Good shock proofing and sound insulation.

Easy mold processing.

Minimum foam, smooth surface, and easily colored.

Application

It can be used in many fields like packing, architecture, electrical engineering, etc. Because EPE has good cushioning and shock proofing capabilities, it can be widely used in furniture, appliances, instruments, handicrafts, gift wares, wood wares, glass, porcelain, architecture waterproof linings, carpet under-layers, sound insulation, travel cases, heat preservation for pipes, etc.

(Other Color & Hardness available for quantities exceeding one high-cube container)
EPE Foam widely used in the installation of air conditioner sheath, pipeline heat insulation, toy guardrail,
recreation places, etc due to its good foaming, elasticity and heat preservation. It is a kind of new type
foaming material. It has the precise formation and a different percentage formation body formation to
squeeze out.

EPE beads produce a very flexible closed-cell foam which offers a high degree of resiliency. This material
can withstand repetitive deformations and still maintain its dimensions and cushioning ability.
EPE is flexible, light and resilient. It absorbs and distributes impact through bending to realize cushion and
overcomes disadvantages like fragility, deformation, poor resilience for common foam materials.
◊ Features

- Good elasticity, sound insulation, heat prevention.
- Anti-pressure, anti-damp and shock resistence.
- Non-toxic and stable in chemical property
- Capable of resistence of static electricity.
- Effectively prevent goods from bumping and rubbing.
◊ application

1.Used as inner package materials of product.
2.Easy to processed into various parts and children toys.
3.Ideal shockproof packing material for electronic intruments, precision intruments, optical intruments.
CLOSE TO SEE OUR PRODUCTS: